500 people have now donated a kidney to a stranger!
---
More than 500 people have helped save the life of stranger by becoming a living kidney donor, NHS Blood and Transplant announces.
Changes in the law a decade ago made it possible for individuals to become living donors to people in need of a transplant whom they do not know and have never met. This form of living donation is known as non-directed altruistic donation.
NHS Blood and Transplant and partner charities are now calling for more people to consider saving lives by donating to a stranger.
During 2015/16, 282 people died while on the active or suspended waiting lists for a kidney or a kidney and pancreas transplant.
This includes people who died within one year of removal from the list due to deteriorating health.
---
Valerie Noble, aged 57, from Bexley Heath in Kent, became the 501st altruistic kidney donor. She donated through the Royal London Hospital, after being inspired by a documentary about organ donation.
"It was so sad to watch. I just thought I could help someone,"
said Valerie, a self-employed interior decorator, and a mum of two daughters.
"I thought 'I have lived my life, I still have two functioning kidneys, and I could give one away'. The team at the Royal London looked after me so well and my good health was paramount to them."
Valerie donated to a man she has never met and she was told the transplant was a success. She was discharged from hospital after three days and felt she was back to normal after two weeks.  She added:
"I just hope it gives the recipient a new lease of life. In the hospital were three young women, one was very ill and waiting for a pancreas and kidney transplant, and the others had kidney infections. It was so sad it made me even more determined to go ahead."
---
Most kidney transplant patients receive an organ from a deceased donor but a shortage of deceased organ donors, means many people do not receive the life-saving transplant they need.
Altruistic living donors do not have a recipient in mind but volunteer to donate a kidney to someone who is need of a transplant.
They undergo several months of physical and psychological tests at their local transplant centre to ensure they are able to safely donate and to confirm which recipients would a suitable match. Potential recipients are identified by NHS Blood and Transplant and the transplants are performed by hospital transplant units.
Altruistic donors are especially valuable because they can generate transplant chains, where up to three kidney transplants are triggered thanks to the generosity of one stranger.
Last year, 83 altruistic donors donated a kidney to a patient. Of these donations, 25 went into an altruistic donor chain – 12 short chains involving two transplants, and 13 long chains of three transplants. The chains together enabled transplants for 60 adult and three paediatric patients. That compares to 17 donations into chains and 34 transplants during the previous financial
year, before long chains were introduced.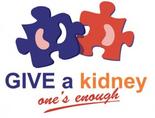 For information on becoming an altruistic kidney donor, contact your local kidney transplant centre. Information and details here https://www.organdonation.nhs.uk/about-donation/living-donation/
To register your commitment to donating your organs in death, visit www.organdonation.nhs.uk or call 0300 123 23 23.
---
Share your decision with your friends using #YesIDonate